Helping individuals, couples, and people in relationships challenged with sexual, gender, and infertility difficulties feel less scared and prepared for the next adventure.
Out of Control Sexual Behavior
I understand how sometimes you may prefer to have an affair or watch porn, because it gives you an escape from your life, or your partner, because you don't feel happy with either.
Sexual & Relationship Difficulties
I understand how hard it is to not be able to have sex like you want, feel mad at your partner for not meeting your needs, and feel guilty for wanting more. Or how frustrating it is when you can't have an orgasm, or maintain an erection, or when you want to have sex more than your partner wants. It makes sense. Sex is part of life,and your body is supposed to work, and connection with your partner is supposed to be natural and flow.
I also know that it is hard when you don't feel at home in your body, when you don't feel like yourself, but are worried to come out, and let others know you feel uncomfortable with your gender, for fear that you will be disowned. I understand the need to make things right, your desire to transition, but not knowing how to begin.
I understand how hard it feels when you can't come out to your mom or best friend and tell them you are gay or lesbian or queer, and how lonely that feels. I understand how sometimes the shame leads to drinking more than you wish, empty sex, and missed connections.
Polyamorous | Kink | Non-monogamous | Open
I understand your fear with letting others know that you identify as polyamorous/kink or that you are in a non-monogamous, open relationship because you've been judged, told you were selfish, but you need help negotiating boundaries and expectations.
I understand that urgent yearning to have a child, but no matter how many times you schedule sex or how many treatments you do, you still can't have a baby. I understand how you may feel like your body is betraying you.
I understand your need to have a safe space, to talk, and be listened to without judgment. I understand your struggle balancing it all.
I understand you want your routine to improve, but can't find the time to come into the office because your plate is overloaded with work, school, or kids.
I understand your desire to feel more relaxed, and your struggle with being present, choosing to zone out on your phone, instead of talking with your loved ones. I know you are very busy and have a hard time meditating, eating healthy, exercising, and spending time with your friends, and need help keeping to your self-care promise.
Overall, I understand your desire to want to change, but struggling to make things happen. I understand you may not know how to feel less stressed and more connected.
It's complicated, isn't? And painful. And frustrating. And sad.
Therapy can help you feel better.
I'm a seasoned therapist, with almost 19 years of experience, and can help you. I'm a Licensed Clinical Psychologist, Licensed Clinical Social Worker, and AASECT Certified Sex Therapist.
My colleagues and friends say I am a good listener, passionate, empathic, and caring.
By meeting regularly, talking about what is bothering you, getting honest feedback, and doing some exercises at home, you are likely to gain clarity about what needs to change, feel the motivation and energy to make some shifts, and put an end to limiting patterns that hold you back.
Like many of the people who seek the services of a sex therapist, you may feel embarrassed talking about your concerns. I assure you, though, that it is quite normal to feel that way.
Fortunately, my extensive training, in particular at the University of Michigan Sexual Health Certificate Program and then at the Program in Human Sexuality at the University of Minnesota Medical School has prepared me well.
Because I have helped many people going through similar experiences like you, you can rest assured that you will feel safe, heard, encouraged, and empowered to change.
Being a therapist is a privilege I appreciate every day, and I look forward to continuing my life's work by helping you experience a life full of self-acceptance, pleasure, and peace.
Best,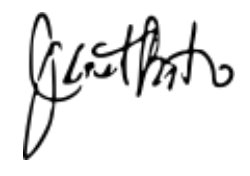 Dr. Janet Brito
I believe in focusing on each person's strengths while providing sex-positive, knowledgeable, and affirming sex therapy to those struggling with sexual, gender, and reproductive concerns. I believe in creating a safe and nonjudgmental space for people trying to find a path to clarity.
Human Sexuality Fellowship
Graduate of the Fellowship Program in Human Sexuality at the University of Minnesota Medical School, one of only a few university programs in the world dedicated to sexuality training (2014-2016).
Certified Sex Therapist through the American Association of Sexuality Educators, Counselors, and Therapists (AASECT), and one of only four such providers practicing in the state of Hawaii (2016).

Certificate in Sex Therapy from the University of Michigan, Ann Arbor, MI (2012)

Certificate in Sex Education from the University of Michigan, Ann Arbor, MI (2013)
Licensed Psychologist, State of Hawaii, License #1655, April 2017 to June 2018

Licensed Clinical Social Worker, State of Hawaii, License #3262, March 2005 to March 2019

Licensed Independent Clinical Social Worker, State of Minnesota, License #23773, October 2014 to December 2018

Licensed Clinical Social Worker, State of Arizona, License #16633, April 2017 to March 2019
PhD in Clinical Psychology with an Emphasis in Depth Psychology from Pacifica Graduate Institute (2014)
Master's of Science in Social Work from Columbia University in the City of New York (2000)
Bachelor's of Science in Social Work from Loyola University Chicago (1999)
Infertility Among Women of Mexican Descent Living in the United States: A Phenomenological Analysis on the Emotional and Sexual Impact and Coping Styles
Professional Affiliations
American Association of Sex Educators, Counselors and Therapists (AASECT)
Hawaii Psychological Association (HPA)
National Association of Social Workers (NASW)
National Latina/o Psychological Association (NLPA)
Society for Sex Therapy and Research (SSTAR)
Get a free 15-minute phone consultation
or
Request an appointment
How I Can Help You
You can become a more confident you, and I will help you walk the path that makes your goals a reality.